Page-Turning Romance and Drama by K.L. Brady
LOVE IS IN THE CARDS

Buy Here 
From K.L. Brady, USA Today Bestseller and Author of The 12 Daves of Christmas Comes and Her Perfect Catch, a Hilarious Romantic Comedy that Shows the Power of Words…and Second Chances.♥♥♥
All Is Fair in the Business of Romance and Greeting Cards—Except Love. 
LOVE IS IN THE CARDS is a funny, engaging romance that follows Tessa and Cody in the wake of a shocking business acquisition that's leaves ex couple anything but "merged." Can these childhood sweethearts overcome the divide between them and find common ground necessary to succeed together…and regain their love?
SEVEN MINUTES OF CHRISTMAS MAGIC
Available Now
From K.L. Brady, USA Today Bestseller and the Author of The 12 Daves of Christmas, Comes the Laugh-Out-Loud Christmas Story You Need This Season…
Can the Distance Between Enemies and Lovers be Erased with a closet, seven minutes, and a little Christmas magic? 
SEVEN MINUTES OF CHRISTMAS MAGIC is a hilarious Christmas romance featuring two single business executives who resist going to the one place where they can receive exactly what they need. Pick up this book today and discover if they will allow ambitions to tear them apart or hold on to the magic of the season that brought them together.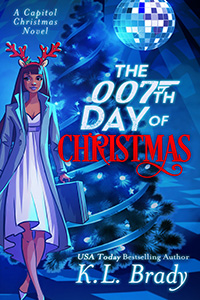 THE 007TH DAY OF CHRISTMAS
Coming in 2021
Two lonely singles barely surviving the holidays experience a night full of intrigue (and maybe love) at the annual New Year's Eve Spy Ball.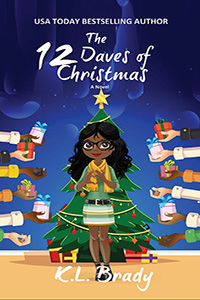 THE 12 DAVES OF CHRISTMAS

New Release! THE 12 DAVES OF CHRISTMAS. Brokenhearted singles, Gabby and Dave, make Christmas wishes: to share the holiday with someone special. Destiny takes a hand and, sight unseen, they make an unusual connection just in time. Enter Murphy's law and three adorable "omissions" to complicate their fated union. It will take Gabby's determination, 12 DAVES, and 8 DAYS to unite them by Christmas, but deceptions loom. Even if she can find "the one," will he be the man she wants?
"I don't know how KL Brady manages to write romance that is equal parts emotional tug and belly laugh. The plot twists keep coming…always with humor…until girl gets her guy and readers get the happily ever after. Fast-paced, this is such a fun holiday read." – Amazon Reviewer
ACQUIRED
Sometimes Unexpected Love Lies Right Outside Your Comfort Zone…
Nicki Miller, a grown and sexy woman, is an ambitious real estate broker with a dream and no time for love. Devin Sloane, a hot younger man, is a billionaire real estate developer looking for a little something new and more mature in the love department after a bad breakup. When fate brings Nicki and Devin together during a cruise to the Caribbean, sparks fly and they fall hard and fast. But a highly-coveted piece of property, one they both need to further their goals, will stand between them and happiness. Both are playing for keeps, but only one can get the deed. Will they sacrifice their aspirations for love?
Download This Sweet & Sexy Story Right Now and Lose Yourself in This Page-Turning, Whirlwind May-December Romance.
NOT FOR SALE…Available Only to Fans and Subscribers!
UNITED
DEVIN AND NICKI SAY "I DO" BUT…
FIND OUT HOW DEVIN'S AND NICKI'S STORY ENDS..
NOT FOR SALE…Available Only to Fans and Subscribers!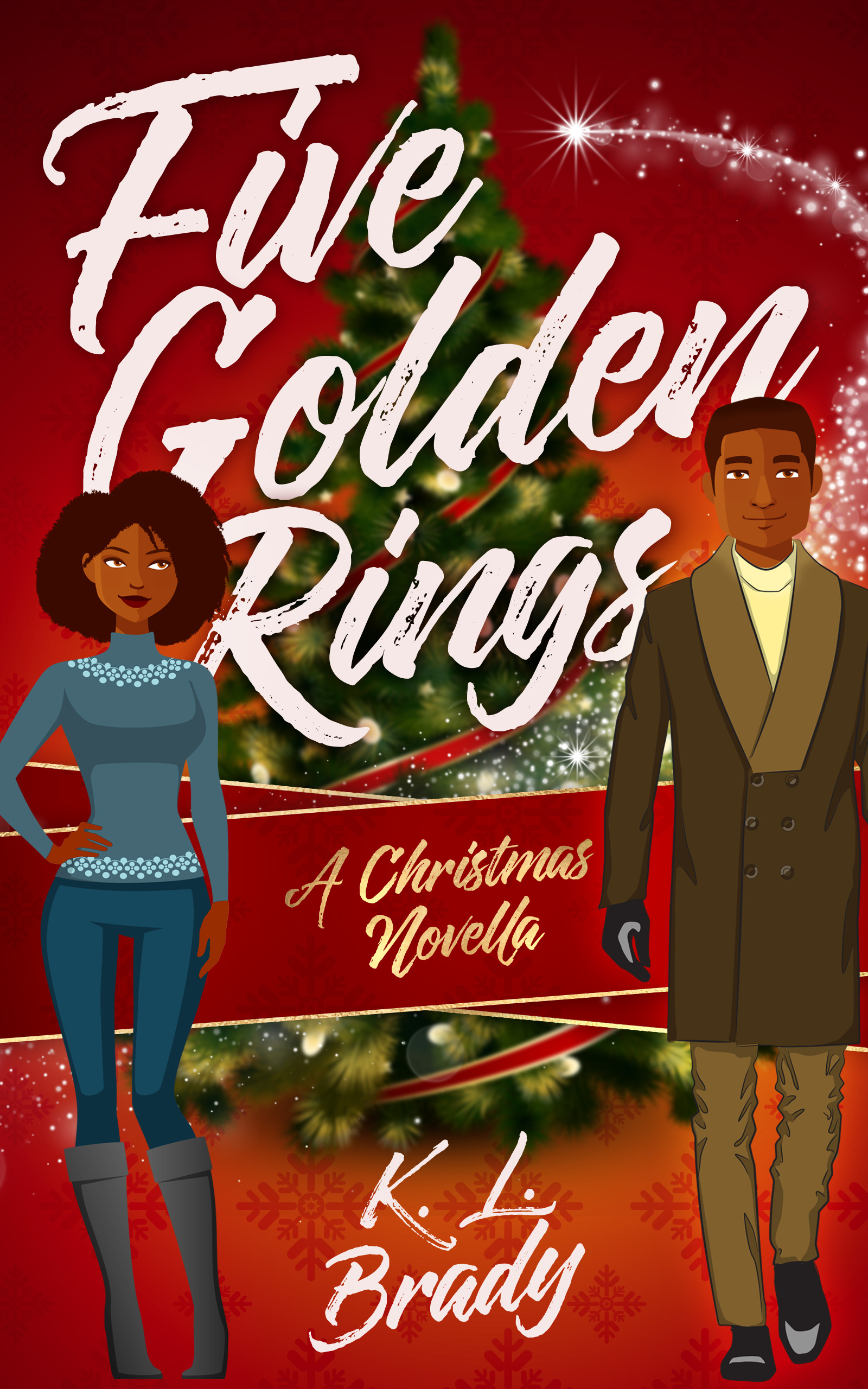 Five Golden Rings
Kristie and A.J. share a chance encounter at the National Tree Lighting ceremony. But when the pair are separated with nothing but each other's first names, will a sprinkle of holiday magic be enough to bring them back together? Find out in this charming Christmas love story.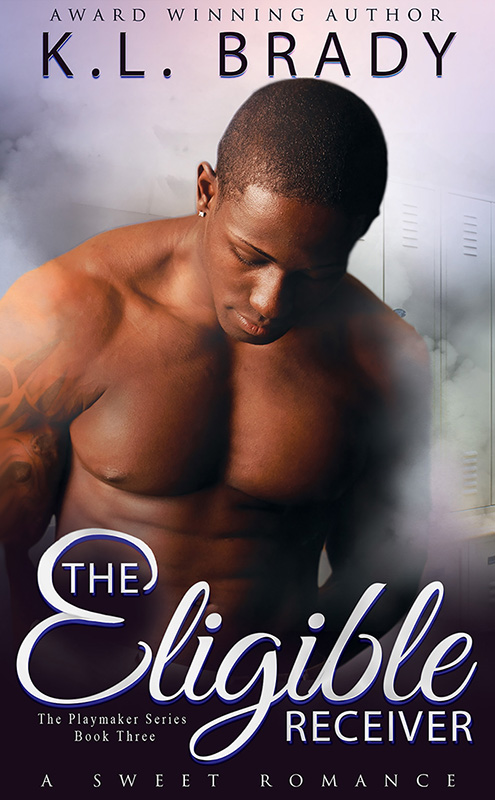 The Eligible Receiver
Now that star wide receiver Jet Jamison has overcome his personal and professional struggles, he's ready for love—but he can't find it. Anywhere. Although he's hot, successful, wealthy, and can have any woman he wants, the one he truly needs still eludes him, that is, until Veda enters his life.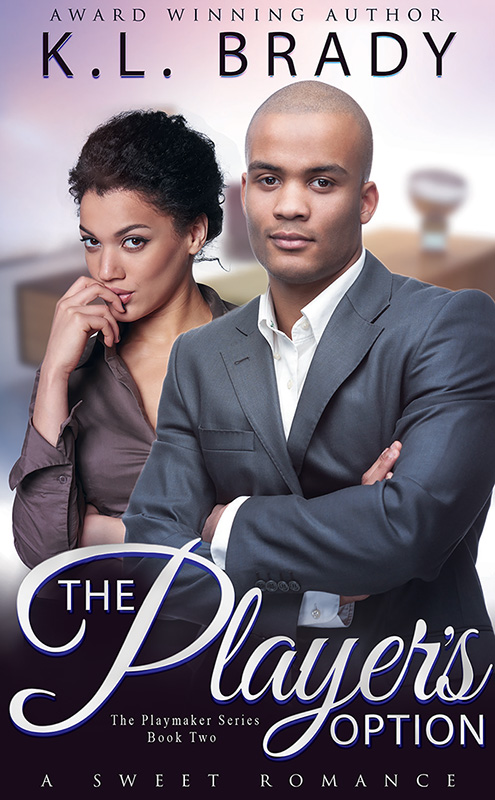 The Player's Option
C.J. is a sports agent on the rise on the heels of saving his brother's football career, but to stay business, he needs more star clients—and he's got his eye on the perfect pick. With his love life in a major slump, he's got all the time in the world to entice the candidate to his side. That is until he meets Ty Baker. When Ty and C.J. meet at a pro-football conference, sparks fly, and they can both see love in the end zone…until disaster strikes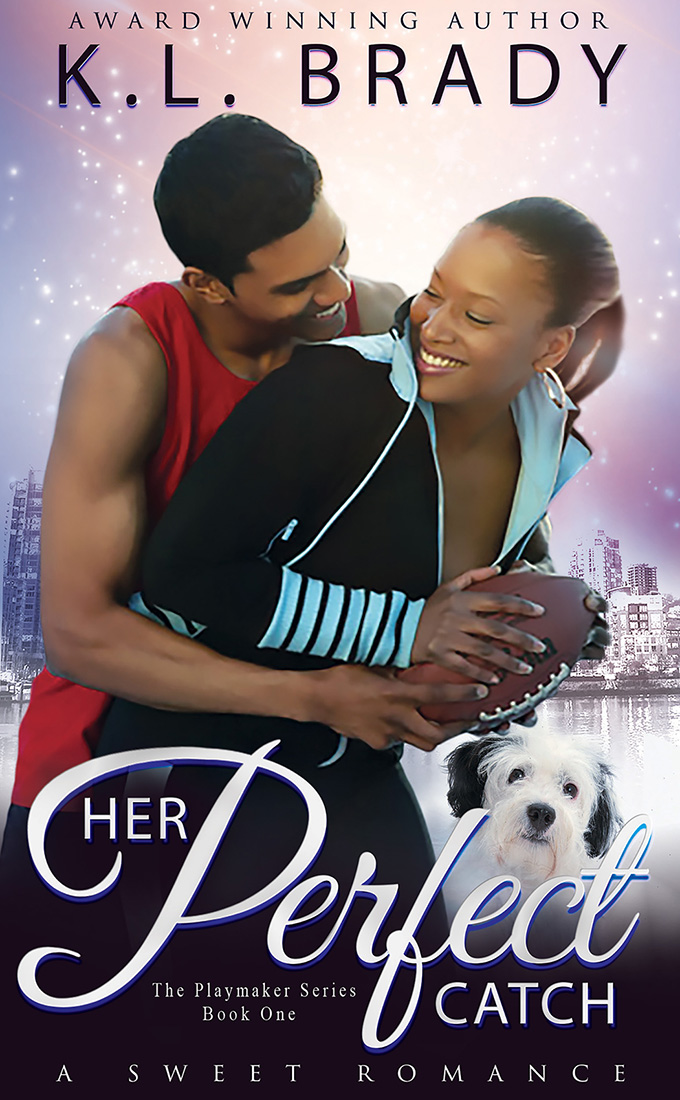 Her Perfect Catch
Mel is gifted with a pair of Super Bowl tickets for her years of faithful care and feeding of an adorable Jack-a-poo. With her sexy best friend Dylan along for the ride, she arrives for the big show and is thrust into a chance encounter with her favorite football star, wide receiver Jet Jamison. Their "instant connection" leads to the inside scoop on the biggest story of her career – and maybe the love of a lifetime.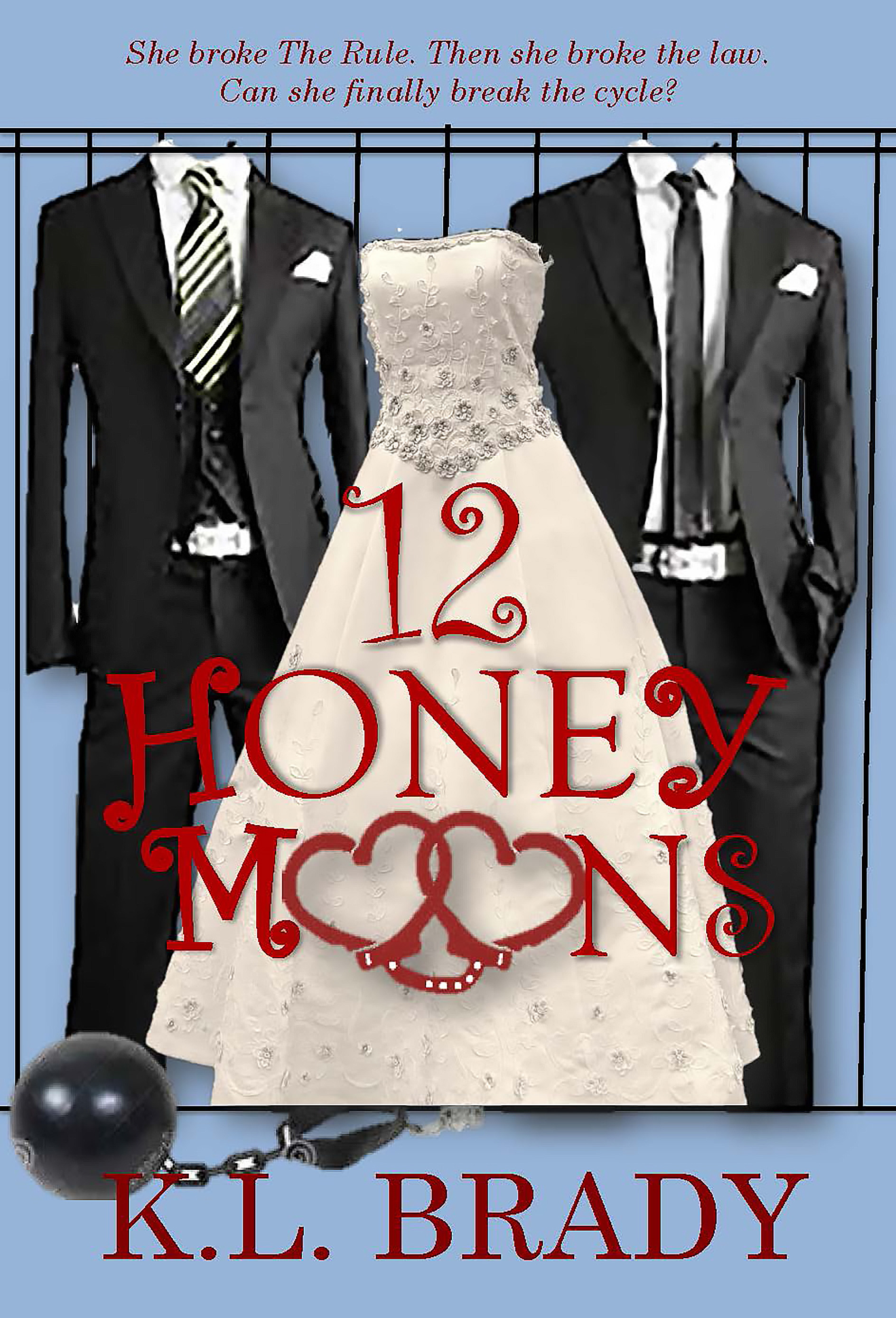 12 Honeymoons
Miki Vincent's entire life stalled because she's addicted to the beginnings of things, especially relationships. After a bad breakup, Miki devises the Honeymoon Plan, guaranteeing her a lifetime of firsts and zero heartaches. But following her own rule sends her life into an out-of-control spiral in which she's sentenced to more than perpetual break-ups. A new pursuit and a string of sexy suitors offer her the opportunity to jumpstart her life and test her new strategy. The only problem? It just might work.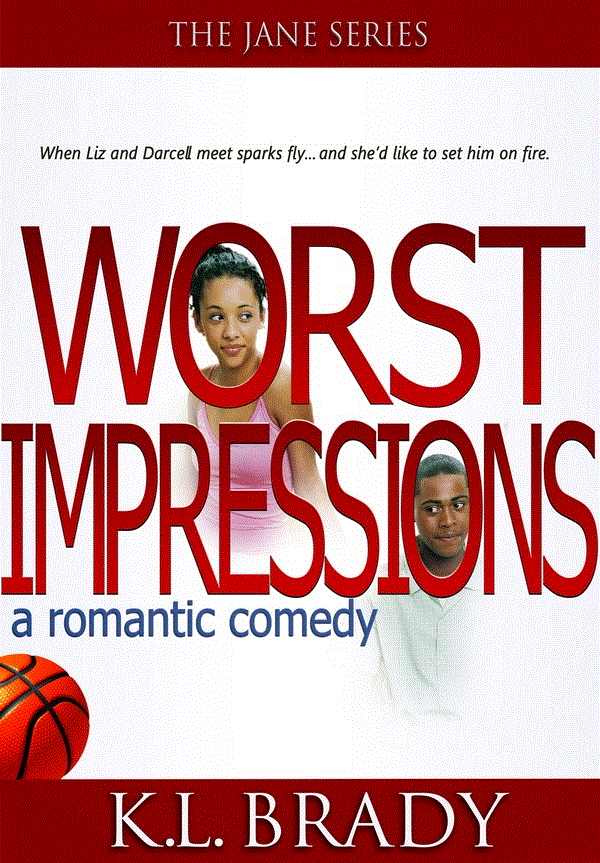 Worst Impressions
Liz Bennett has two things going for her — brains and basketball — neither of which is particularly popular with the boys. She's a standout who has never fit in, and she's comfortable with her place under the social radar–or so she says. Secretly, Liz longs to meet "the one" who can see past her baggy jeans, high-top sneakers, and like her just as she is. So far luck hasn't been in her favor. Not even close. But her fortune changes when a new family moves in the neighborhood, and Trent and Darcelle enter her life. One is the boy of her dreams–the other a nightmare.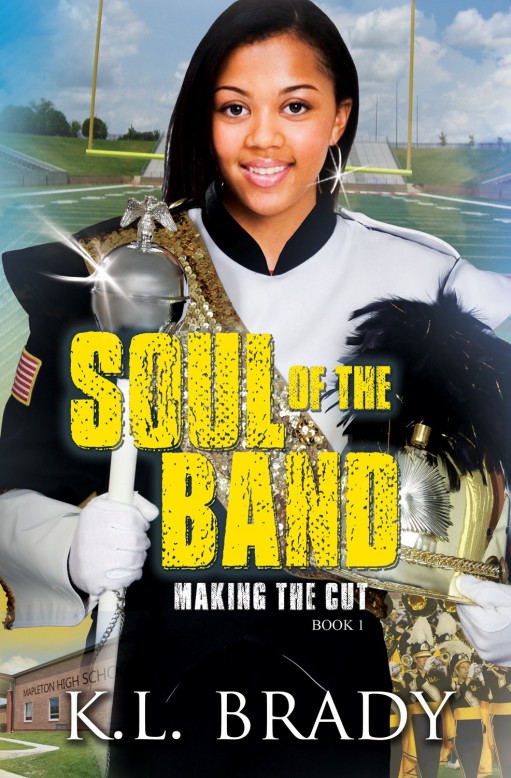 Soul of the Band: Making the Cut
After her mother's mental breakdown, music-loving introvert Brandy Jackson is sent from her inner-city DC home to live with her aunt in a small Ohio Valley town. Her plans to fit in at her new predominantly white high school and keep her mother's illness a secret quickly go awry when she captures the heart of Miss Popular's boyfriend…and trades-in her iPod for a spot in the high school band.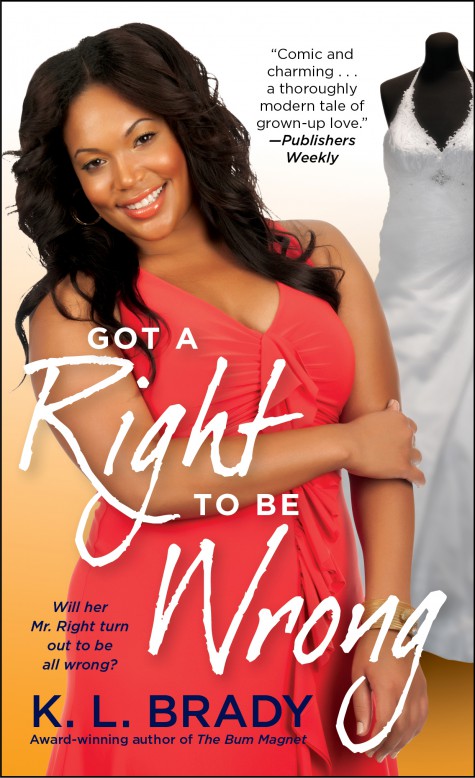 Got a Right to be Wrong
Charisse Tyson is about to say "I do" . . .
But could the smart, sassy, curvaceous bride-to-be, who's more than paid her dues with a string of worthless ex-lovers, have good reason for second thoughts? Rissey's worst nightmare comes true when, one week from their wedding day, they hit a major bump in the road—a baby bump, that is. Kevin reveals that a one-time liaison with his former FBI partner produced a lot more than a one-night stand. Will she and Kevin survive the drama and make it down the wedding aisle?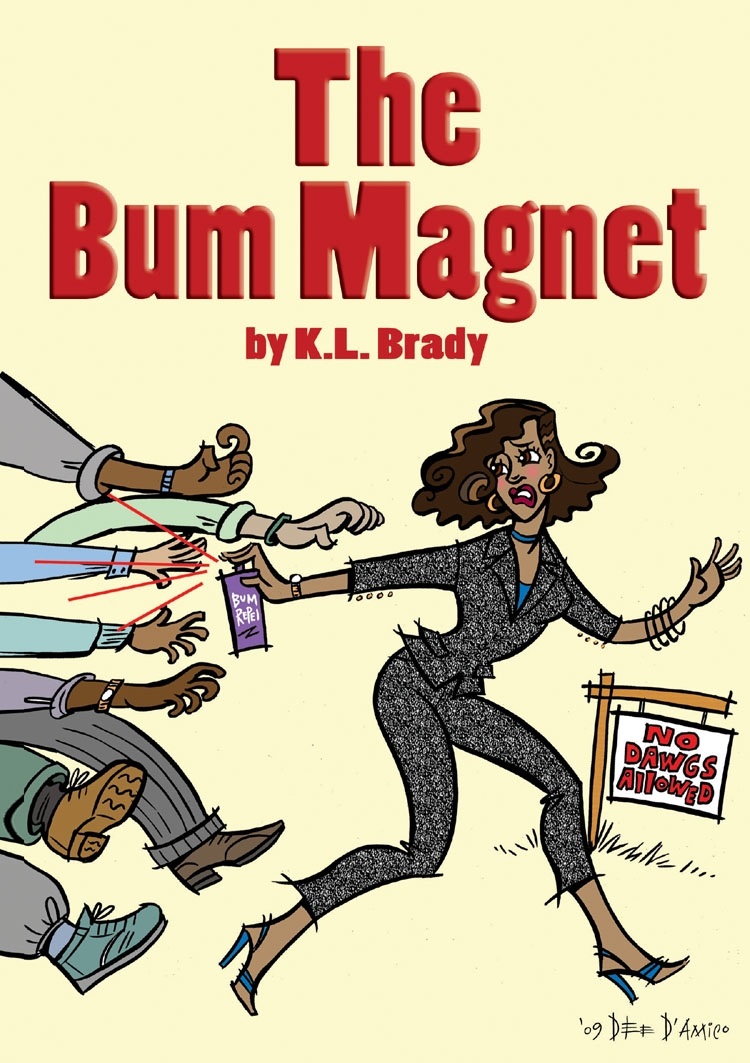 The Bum Magnet
A holiday meltdown following a breakup with Mr. Wrong number too many prompts her to read a magazine article that promises to change her forever. Just five simple steps to transform her love life to the stuff of legends. Her hilarious attempt to follow the illuminating wisdom propels her romantic life into twists not even she could imagine, but a twenty-seven-year-old secret threatens to keep her from finding "the one."
Sign Up for S.D. Skye Updates and get the first book in the J.J. McCall Series FREE as a Thank YOU!!
Thrilling Spy Novels by S.D. Skye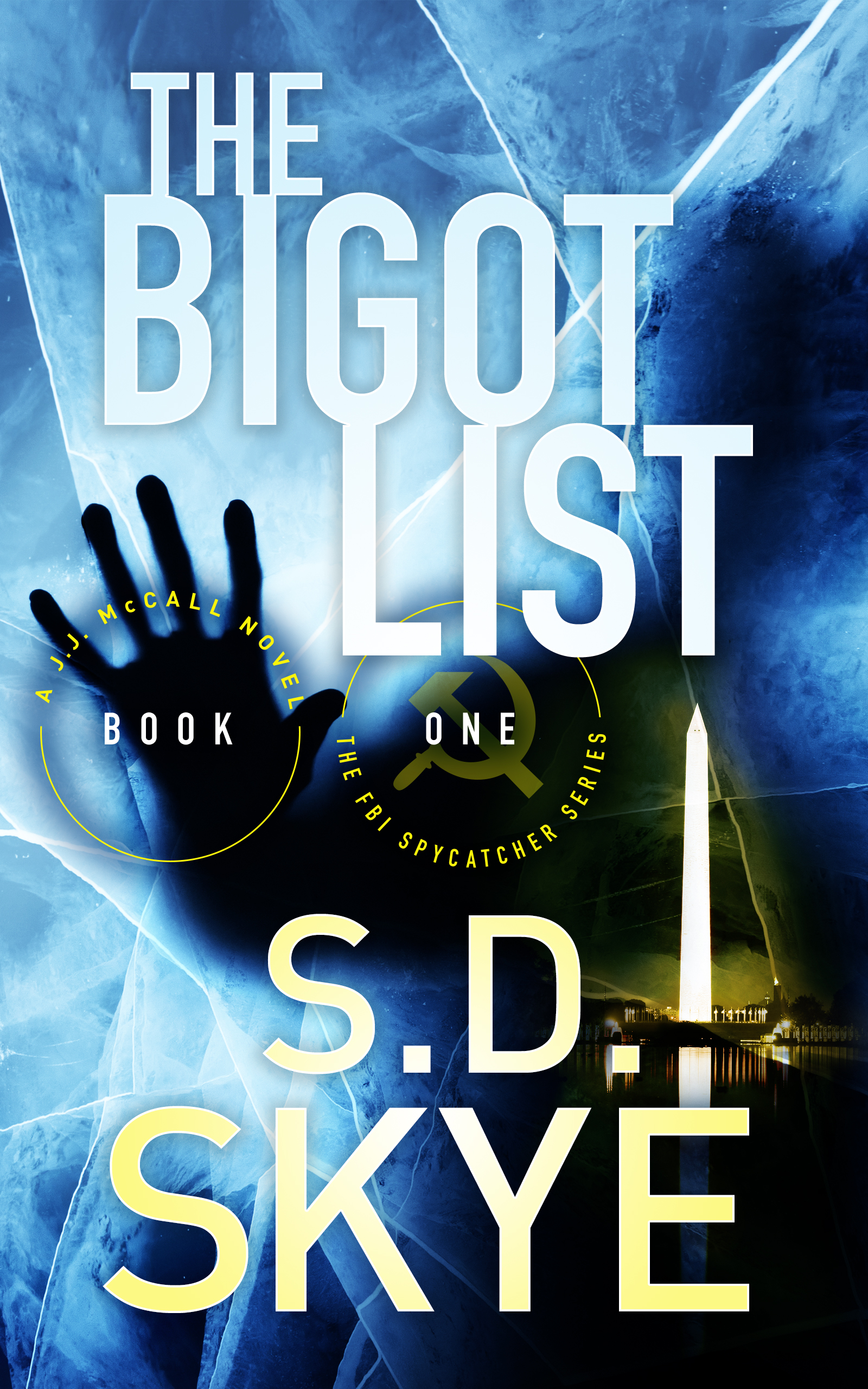 The Bigot List
FBI Special Agent J.J. McCall is a patriot, a fighter, and a badass. She's dedicated her life—and her "gift"—to rooting out traitors who sell American government secrets. Unafraid of bending the rules to catch moles, she's among the most successful spy catchers in FBI history—man or woman. But she's ready to quit until a mole gets one of her sources killed and threatens the life of another.Duty calls and J.J. can't quit—not now. She's forced to lead the most critical investigation of her career – hunting down and catching one of her own.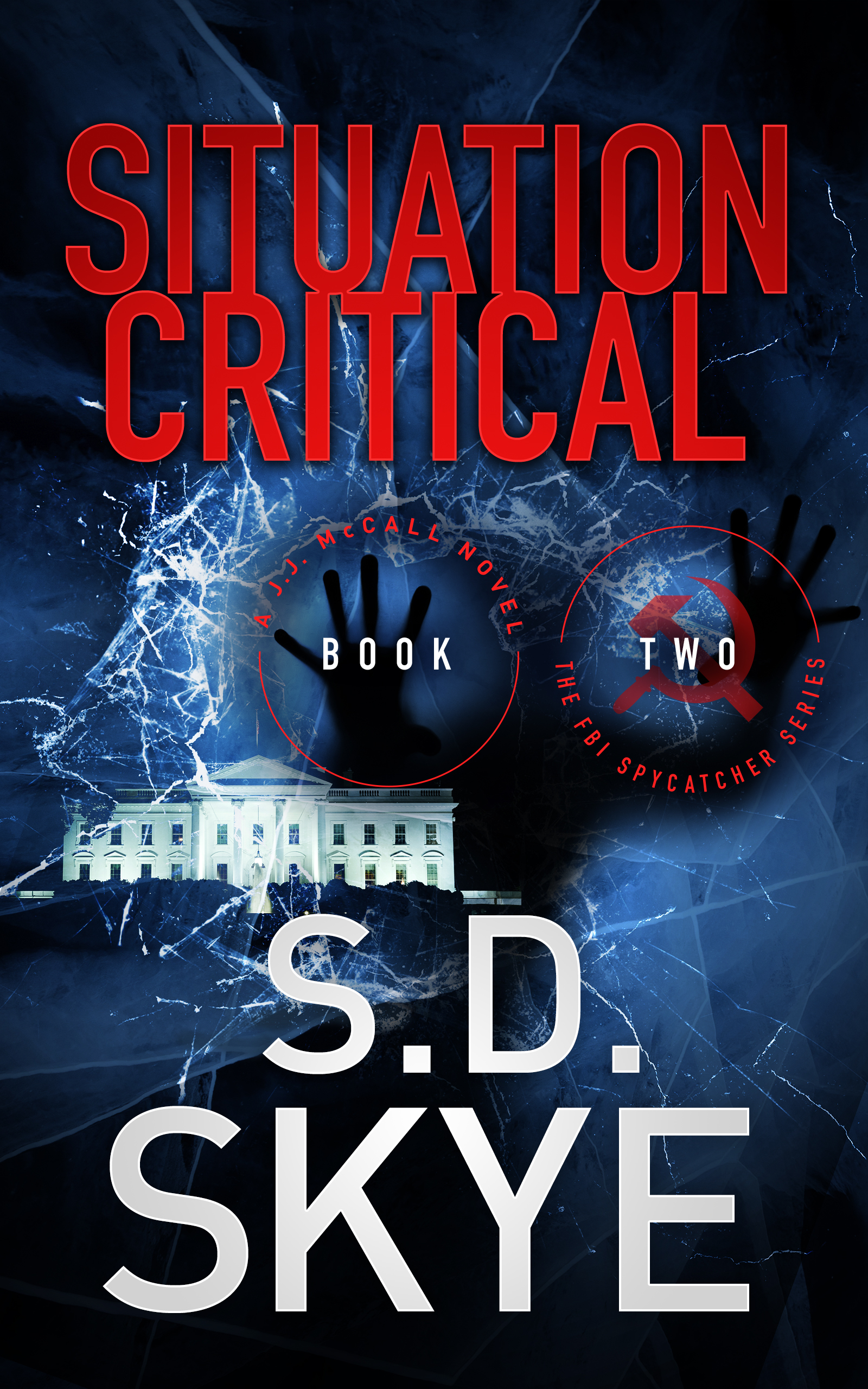 Situation Critical
FBI Special Agent J.J. McCall fought past her demons and an unlikely enemy to solve the biggest case of her career…but new troubles on the horizon are just beginning. The Director has given J.J. her due rewards and appointed her to lead an interagency task force to hunt down deep cover Russian agents across the U.S. Intelligence community–and not a moment too soon. A listening device is found in the Situation Room, and the FBI suspects there's a Russian agent operating in the highest echelons of the White House. But, as J.J. takes on this new case, an old one returns to haunt her. The Ice Phantom is on the lam and thirsting for revenge. J.J. killed the love of her life and cost her everything she holds most dear; now she's hellbent on returning the favor.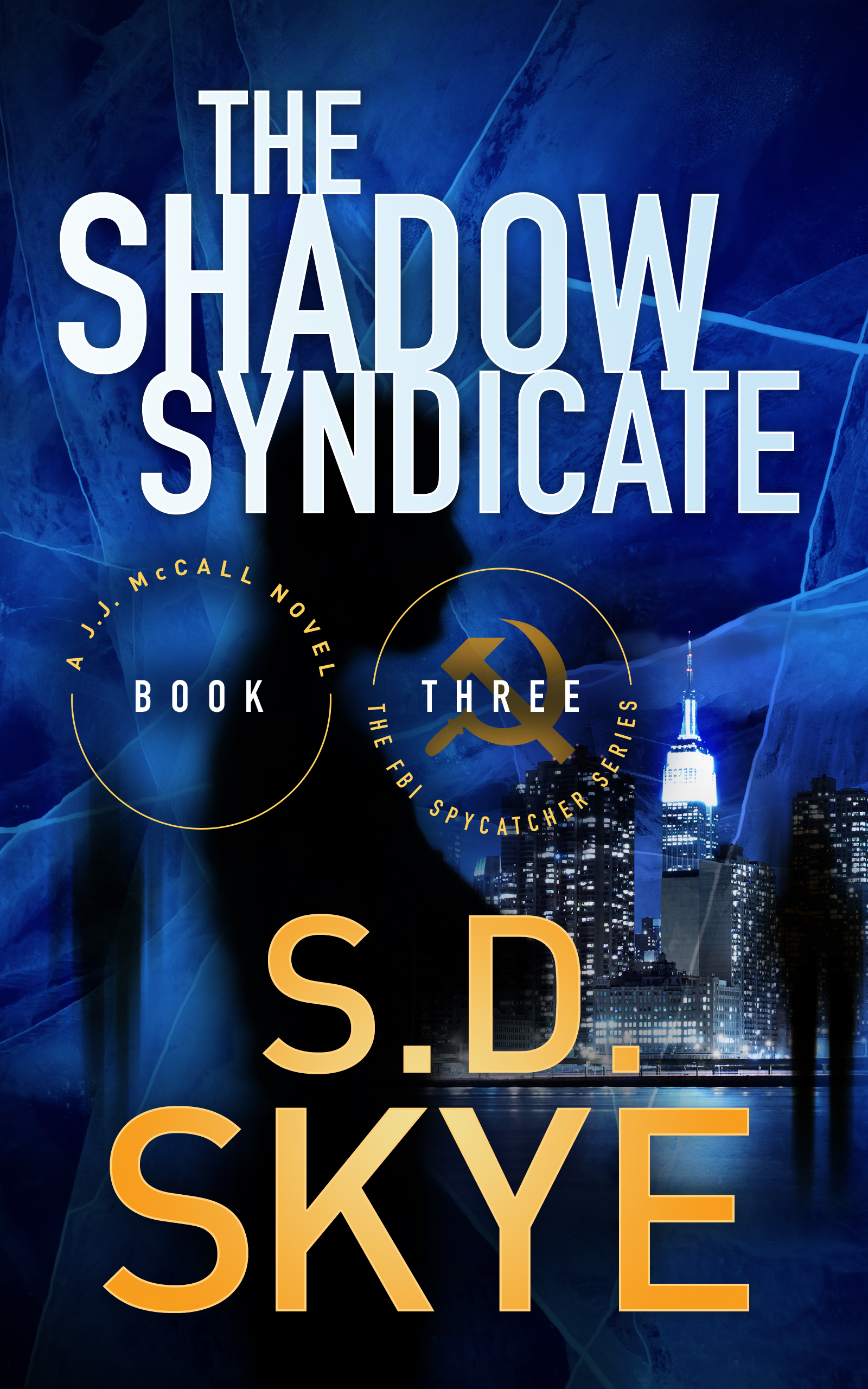 The Shadow Syndicate
FBI Special Agent J.J. McCall's life is coming together, but her next case may tear her world completely apart. She literally dodged a bullet and led the takedown of key members of a sleeper spy network, but, to eliminate them for good, the task force must dismantle the financial hub and catch the deep cover Russian agent who got away. A multi-city investigation forces the team to split up between Washington D.C. and Moscow, and J.J. lands in New York City, where another more deadly threat looms.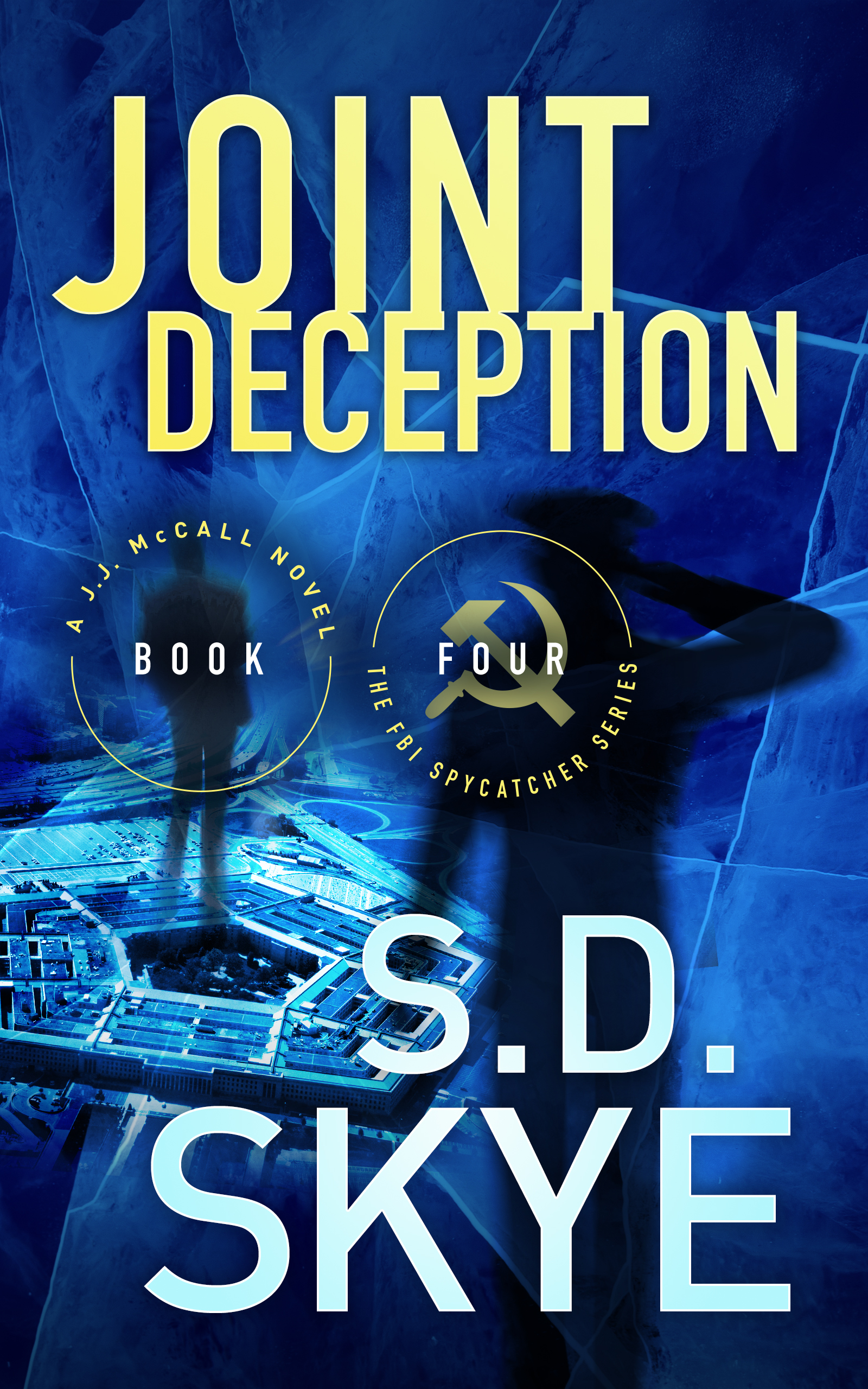 Join Deception
Coming in 2021!
An act of revenge sends J.J. McCall and the Phantom Hunter Task Force into an emotional tailspin and ignite their determination to fulfill the next mission: Find a deadly sleeper agent burrowed deep inside the Pentagon. And to catch the traitorous spy suspected of serving in the Joint Staff's Directorate of Intelligence, the FBI's number one spy catcher must become the unthinkable–a mole.
Amazon US
Barnes & Noble
Apple iBooks
Kobo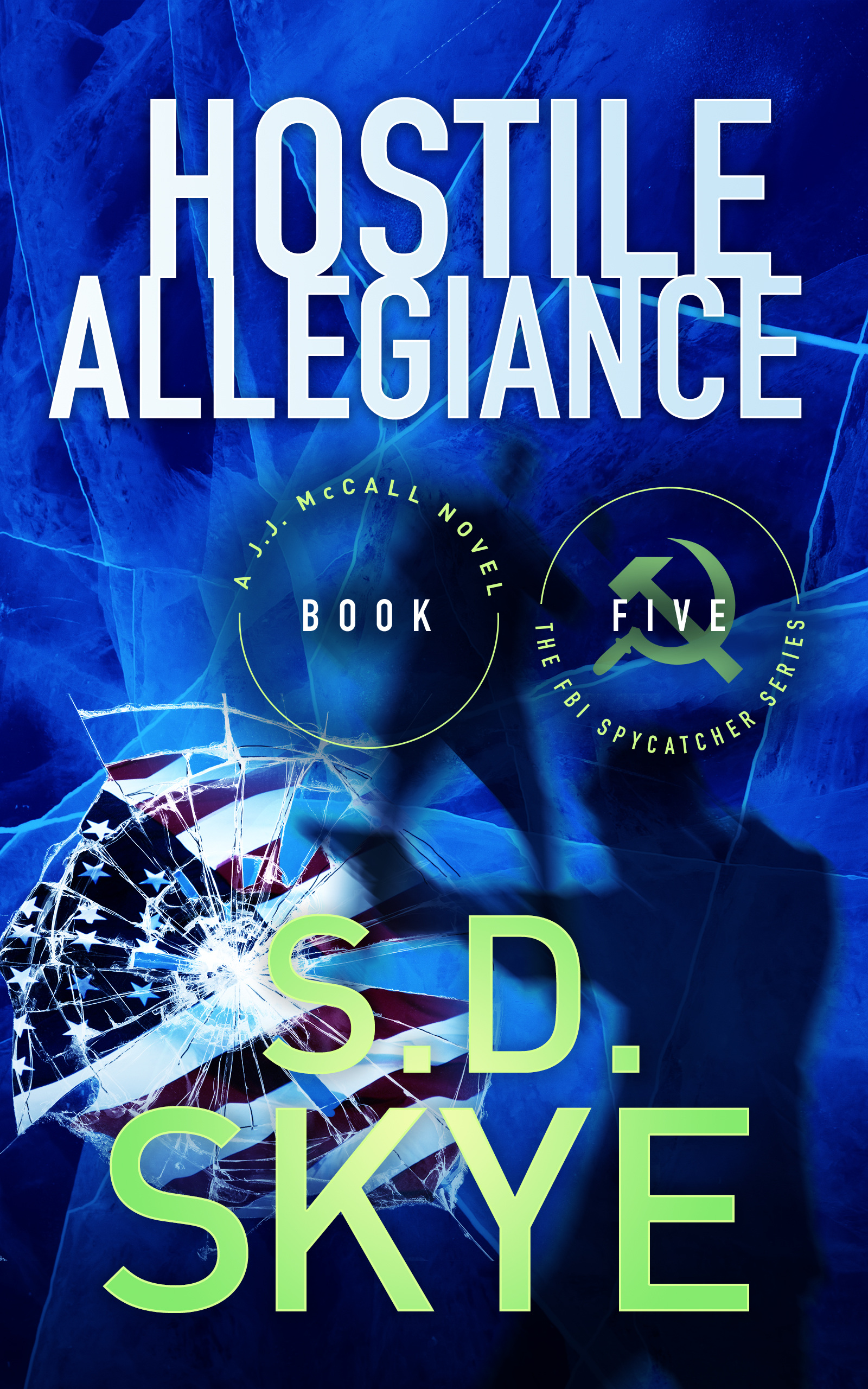 Hostile Allegiance
Coming in 2022!
A traitor is exposing the identities of Clandestine CIA operatives slated to serve under diplomatic cover in Moscow. When the FBI goes head-to-head against the CIA in joint training exercises and J.J. suspects a mole is in the midst, decades' long rivalries and current hostilities of operational failures force an uneasy alliance between the two agencies. Complications are further intensified when each agency suspects the other is the source of the deadly compromises.
Amazon US
Barnes & Noble
Apple iBooks
Kobo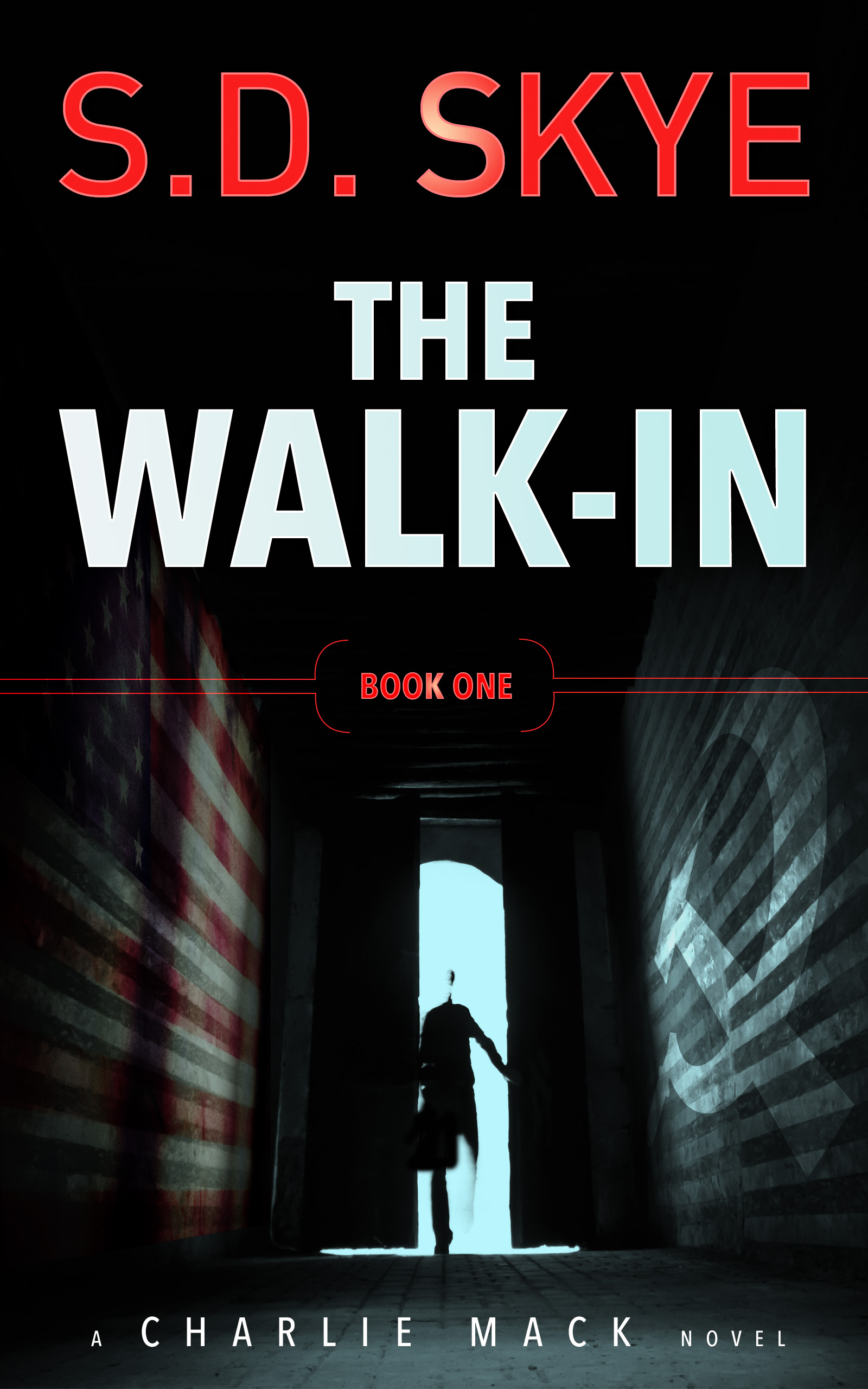 The Walk-In (A Charlie Mack Novel)
Coming back…Summer 2020!
An ostracized FBI Agent, the daughter of a convicted master con, vows revenge on a ruthless colleague who blackmails her into co-leading an unauthorized operation targeting Russian Intelligence. But, when the operation backfires, she's forced to rely on lessons learned from the father she's rejected to save both of their careers.
Amazon US
Barnes & Noble
Apple iBooks
Kobo
Box Sets for Binge Readers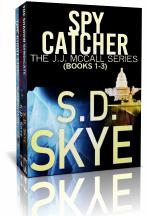 SpyCatcher (J.J. McCall Books 1-3)
Now available in one box set, the first 3 books in the planned 5-book FBI SpyCatcher Series featuring the lie-detecting FBI Special Agent J.J. McCall's post-Cold War mole hunt for Russian spies.
Amazon US
Barnes & Noble
Apple iBooks
Kobo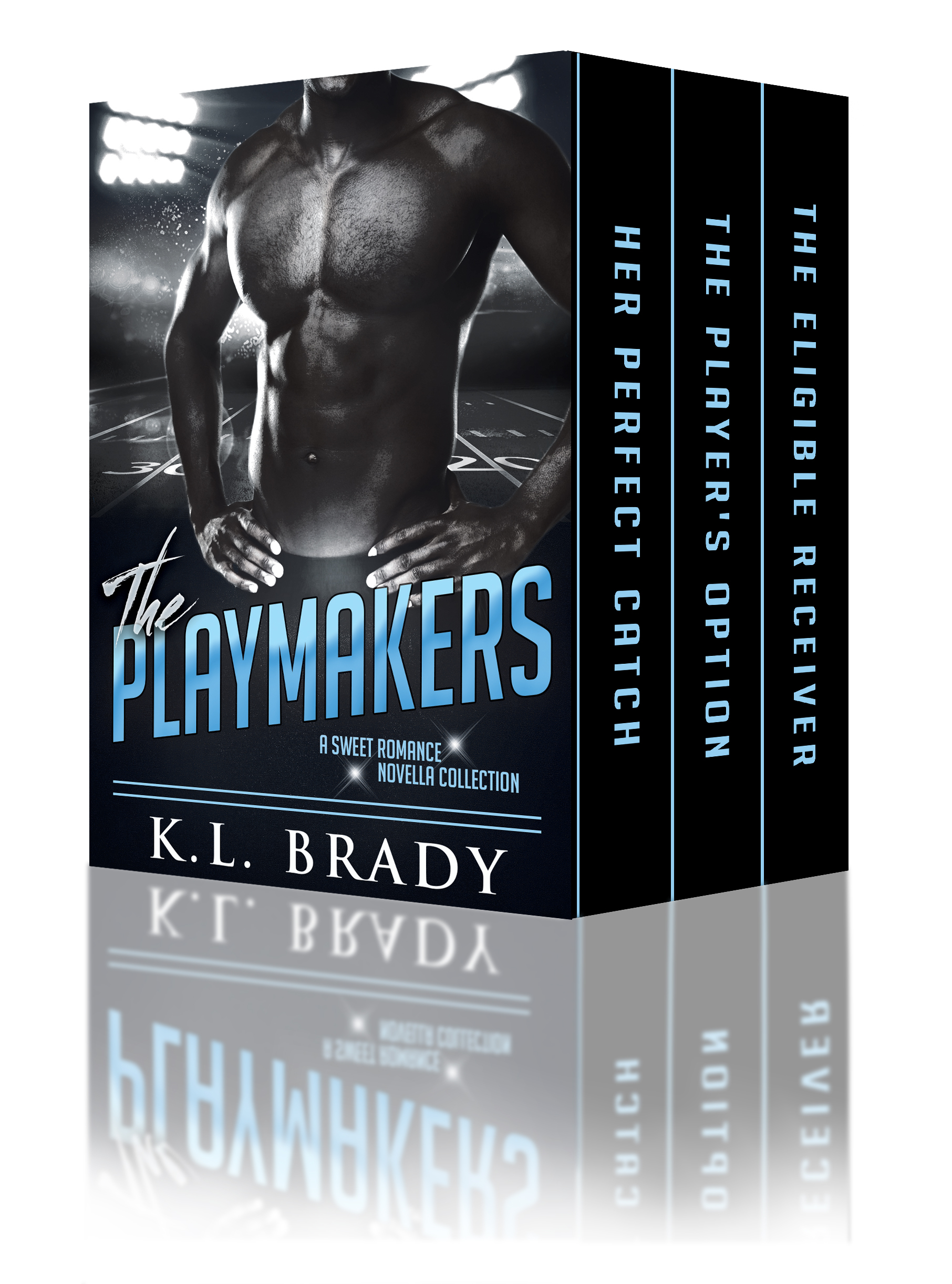 The Playmakers: A Sweet Romance Novella Collection
Three sweet sports romance novellas in one great collection!
Are you ready for some love and football? This funny and sweet box set contains heartwarming romances featuring sexy professional football stars who deliver hot, flirty days and cozy nights.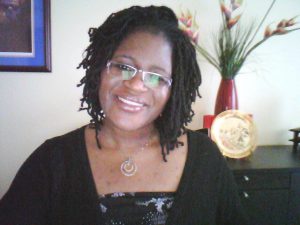 Brady is the award-winning author of The Bum Magnet and Got a Right to Be Wrong. She works for a large government contracting firm and lives in the Washington D.C. area with her son. She loves reading, writing, and chocolate and is hard at work on her two teen series, Soul of the Band and The Jane Series, a new hilarious romantic comedy, and a spy novel series.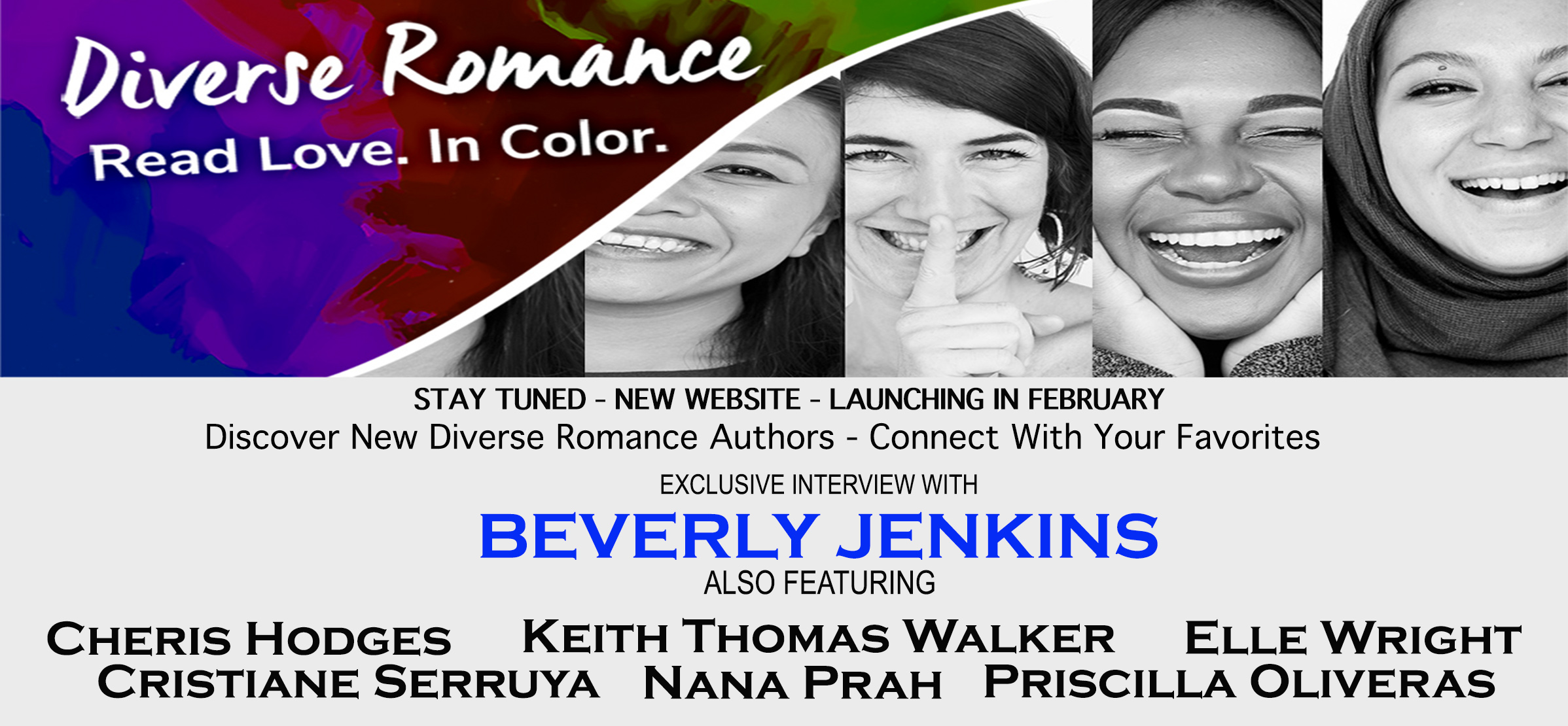 2010 Next Generation Indie Book AwardsMulticultural Fiction Winner
The Bum Magnet
Midwest Book Review – Children's Book Watch 2012
Reviewer's Choice
Soul of the Band: Making the Cut
OOSA Book Club All Things Literary Awards 2012
Got a Right to Be Wrong — Book of the Year
Next Generation Indie Book Awards – 2010
Third Place Grand Prize – Best Fiction Book
The Bum Magnet
OOSA Book Club — Top Reads for 2010
The Bum Magnet
Midwest Book Review – Small Press Bookwatch 2010
Reviewer's Choice – 2010
The Bum Magnet
Next Generation Indie Book Awards – 2014
Multicultural Fiction Winner
Son of a Itch (A J.J. McCall Novel)